What Is Ultherapy (HIFU)?
High Intensity Focused Ultrasound heats up the skin in different depths of 1.5mm, 3.0mm and 4.5mm depth. After heating up the skin up to a temperature of 60 degrees celsius, the collagen triple helix will start to unwind and remodel.
The most important depth for me is the 4.5mm depth as the SMAS layer resides here. By heating up the SMAS layer, it pulls the face upwards and outwards, generating a non-invasive face lift.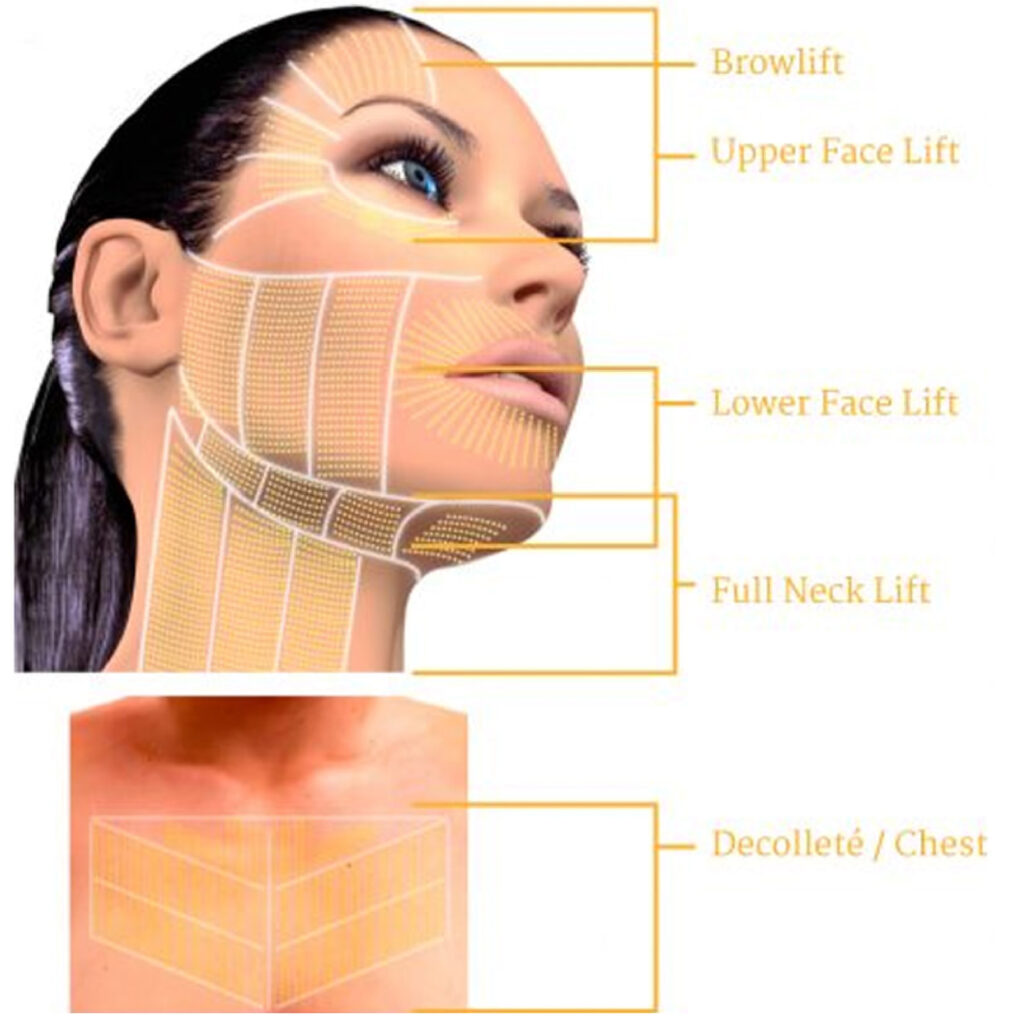 Ultherapy (HIFU) Treatment Zones
Areas that HIFU can treat:
Sagging Midface
Crows Feet Lightening
Brow Lifting
Tightening of Eyebags
Double Chin
Neck Laxity
Chest Skin Laxity
The Benefits Of Non-invasive Facelift As Compared To Traditional Surgical Facelift
Ultherapy
Short Procedure
No Downtime
No Surgical Scar
Uses Your Own Collagen Synthesis
Can Treat a Variety of Zones
Touch Up Is Easily Achieved
Traditional Surgical Facelift
Long Operation
Long Downtime
Surgical Scar Present
Uses Surgical Sutures
Multiple Operations for Zones
Touch Up Requires Additional Operation
Who Is Suitable For Ultherapy?
Almost everyone can do it! If you are looking to slow down aging, give yourself a face lift! Combining with Time Freeze, it allows improvement from skin surface all the way down to deeper parts of where the SMAS layer is!