Profhilo® is neither a skin booster nor dermal filler and is termed as a Bio-remodelling Injectable. Formulated with the highest concentration of 64mg/ml Hyaluronic Acid, crosslinked through the patented NAHYCO® Hybrid Technology, it boasts an ability to last in the skin for a longer period as compared to non-crosslinked HA.
It acts as an injectable skincare that promotes increased hydration and nutrients to the key 3 layers of the skin (epidermis, dermis and subcutaneous layer), improving overall skin quality, providing hydration from inside out, stimulation of 4 types of collagen and achieving a lifting effect.
Anti-Aging with Profhilo Treatment
Profhilo is an injecting hyaluronic acid (HA) anti-aging treatment that targets skin laxity, fine lines, and wrinkles, and also hydrates the skin deeply.
Unlike other injectables, this one only needs 5 injection points total, 2 on each side of the face.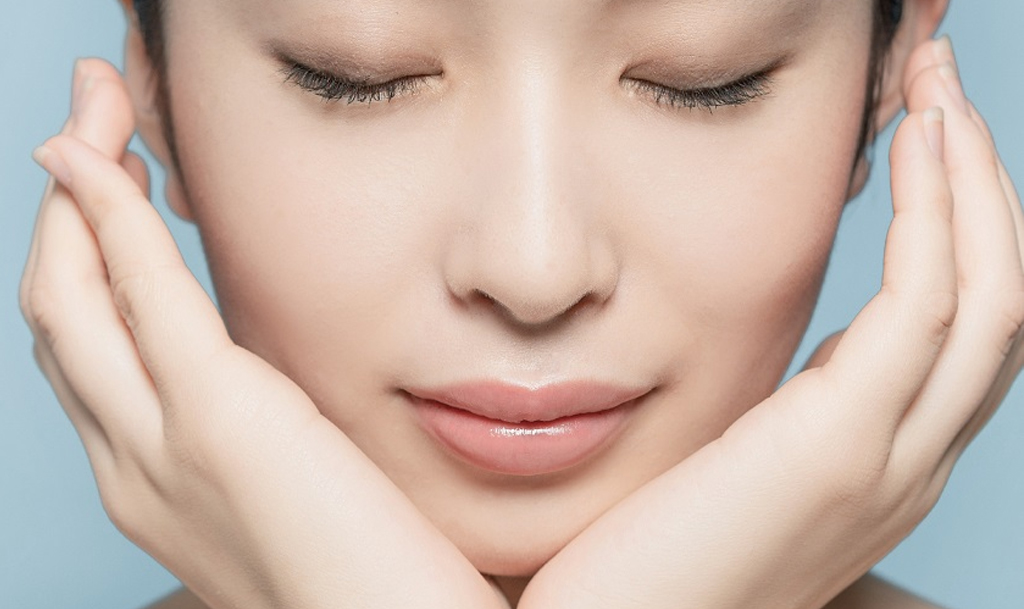 How is Profhilo Treatment Done?
5 Bio Aesthetic Point (BAP) injection per side of the face is selected and about 0.2ml of Profhilo is administered in each of these points.
The suggested protocol includes 2 -3 treatments, 1 month apart. You will expect to feel the difference as early as 1 week after the 1st treatment. The improvement includes skin textural change, diminishing of fine lines, increase in skin hydration and lifted skin.
A bio-remodeling reaction is elicited by the Profiles' body. Through this mechanism, the skin is produces more collagen and elastin, two substances that deplete with age.
Because of the increase in collagen and elastin formation, the dermal filler layers of the skin are able to hold more water. It promotes tightening or lifting , and diminishes the visibility of fine lines and wrinkles, leading to a significant increase in tissue quality.
Unlike the hyaluronic acid found in dermal fillers, the type of HA used in Profhilo is extremely pure and has far higher water solubility.
When it is into the skin's upper layers, HA spreads out quickly and acts as a scaffolding on the tissues, kick-starting the body's natural process of bio-remodeling.
Why do People Choose Profhilo?
As a result of Profhilo fillers, the beauty industry has hundreds of people all across the world have put their faith in this new method. The most popular justifications for picking Profhilo are as follows:
· Profhilo reduces the appearance of fine lines and wrinkles:
Facial wrinkles are deeper in the skin than fine lines. That's why they don't look as bad as wrinkles do. However, wrinkles are more profound. Loss of elasticity in the skin causes fine lines to deepen into wrinkles as we get older.
The flexibility of your skin is restored by Profhilo, which helps diminish the look of wrinkles and fine lines.
· Profhilo repairs dry skin:
Face hydration of the skin booster occurs when water from the epidermis is lost. Dry and irritated skin is a symptom of dehydration. As you become older, this effect becomes more.
In the long run, profhilo will let more moisture into your skin.
· Profhilo boosts the skin's elasticity:
A decrease in skin elasticity is a normal and inevitable part of the aging process. When your skin's elasticity decreases, it will no longer spring back into place as it once does.
This issue can utilise the assistance of Profhilo. It does this by increasing the levels of elastin and collagen in your skin, which causes it to become more elastic.
· Profhilo increases volume in hollow areas:
When the evenly distributed facial fats begins to dwindle and move about, this result in a haggard appearance of the face. The areas around and under the eyes are particularly prone to this.
Partially or completely hollow out or sagging parts of the face might gain volume using Profhilo.
·Profhilo treats crepey skin:
Crepey skin has the appearance of crepe paper, which is whence it gets its name. It also has a loose vibe about it. Crepey skin may have the appearance of wrinkles, but it affects bigger areas such as the hands, arms, or elbows.
Smoother skin is the result of using Profhilo, which also eliminates crepey skin.
Does Profhilo have Side Effects?
The treatment's safety is a common concern among patients. Hyaluronic acid is well tolerated by the woman's skin since it is biocompatible.
Because hyaluronic acid is already produced in the human body, even large doses in body intravenously rarely cause adverse consequences.
An additional benefit of this medication is that it rarely causes allergic reactions in its patients. Because it is based solely on natural bodily acids, Profhilo's face is free of any potentially harmful synthetic ingredients.
Mild swelling and bruising at the injection locations are the only common adverse effects. You need not worry too much because these symptoms usually go away after a few days.
Obviously, the act of inserting the injection needles into your skin can also be painful. In most cases, however, your doctor or nurse will use a numbing lotion to ensure that you feel no discomfort.
However, if you notice any of the accompanying side effects, you can seek the counsel of a medical practitioner right away:
Injection site discoloration (e.g. pale or grey discoloration).
Skin that's both red and heavily pigmented.
Inflammation and bruises get worse.
Painful maturation.
Symptoms of feeling ill in general, such as nausea, dizziness, etc.
Dr Sin Yong recommends for a evaluation of your facial structure and volume before selecting the best modality to treat. Selection of treatment really depends on what result you are looking for.
To improve volume, the use of Fillers would be a better choice. 
To reposition fats, The Time Freeze Laser Lift will be a definite.
To boost nutrients to the skin and give a tightened effect, Profhilo can aid to achieve this result.