Removing Fine Blood Vessels
Patient X: What can I do about these fine blood vessels on my face?
Fine blood vessels on skin can arise from many different causes where the most common is that of excessive UV light which results in sun damage, inflammation and thinning of the skin.
Sometimes genetics can also play a part and these vessels can be present even in very early stages of life.
These fine blood vessels affect the clear complexion that one can have and serve no additional purpose for the function of the skin.
They are also a marker that can give away our age as they signify cumulative UV damage.
Is there a way for us to remove these fine blood vessels? Permanently?
The answer is the R2 Glow Laser, using the Resolution setting.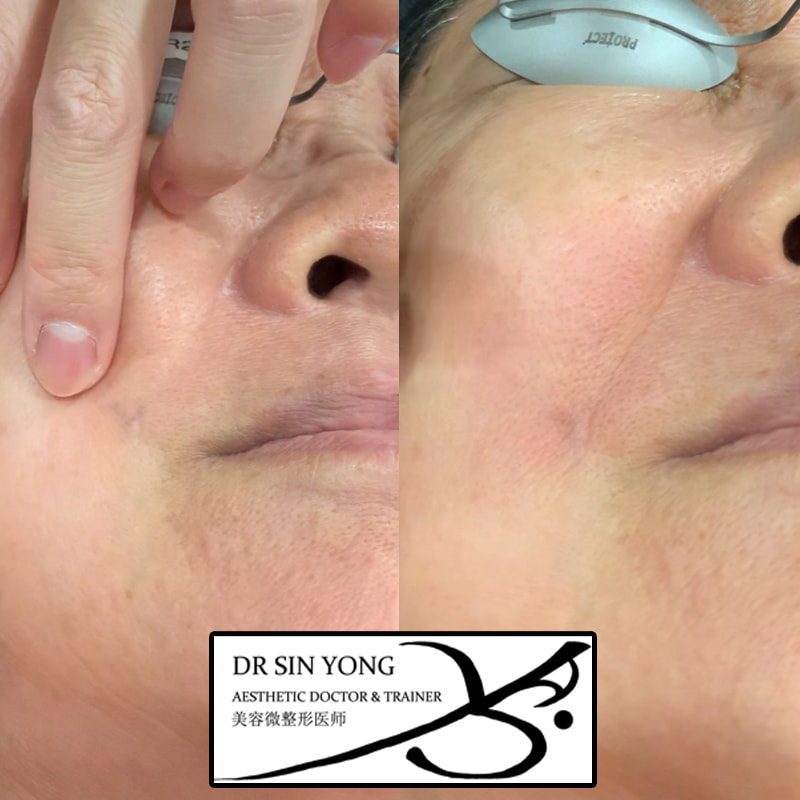 A fast, effective and immediate resolution to these fine blood capillaries can be immediately seen.
Notice how the fine blood capillary just above the laser has disappeared completely after treatment!
Not only does it target fine red vessels, should you have unwanted purplish veins across the face, you may be amenable for a removal using the R2 glow laser as well.
**Dr Sin Yong is a user of multiple different types of lasers to target specific skin conditions, be it pigmentation , red blood vessels, or scars. There is always a best modality of laser that he will select for you.