The Physiological Erection
The penis serves as a sexual organ and is also closely related to the self esteem of an individual. An erection is based on the balance between inflow and outflow of blood into the penis. Blood that accumulates in the corpus cavernosum causes the penis to turn hard and eventually reach an erection. On the other hand, as blood leaves the corpus cavernosum from the penis, the turgidity then starts to turn into flaccidity, resulting in a loss of erection.
Any disruption to this delicate balance can result in poor erection, a term we also refer to as erectile dysfunction (ED). There are many causes to ED but they can be treated.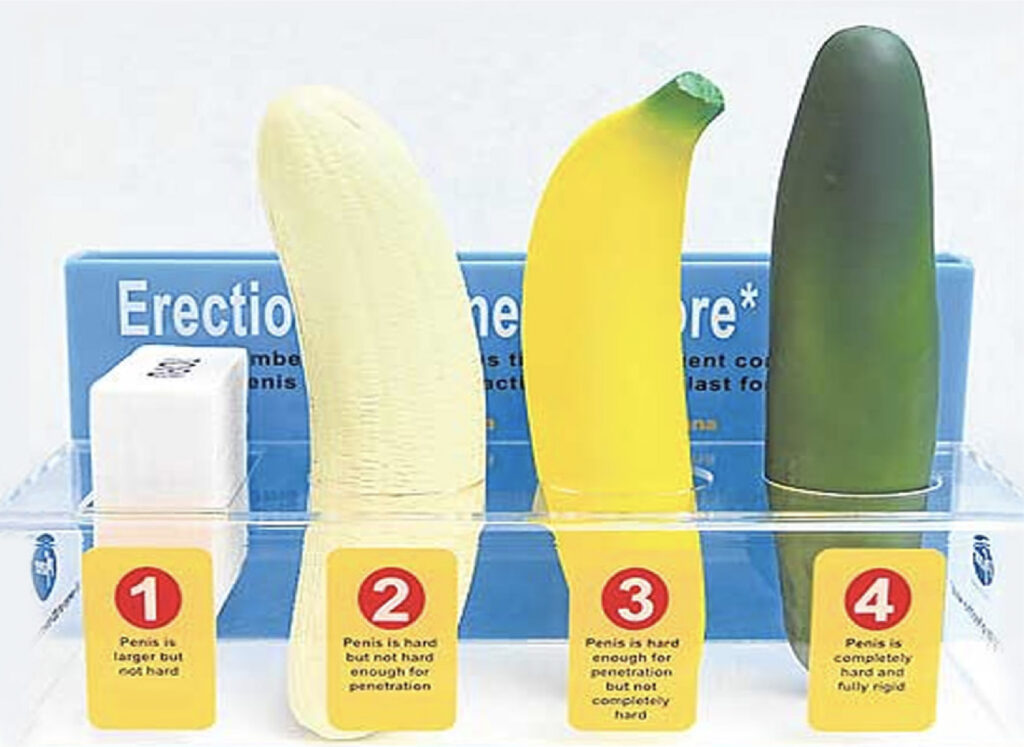 Erectile Hardness Score (EHS)
A normal male should be able to achieve a EHS of 4. Any level below that we should always look at evaluating the possible causes and treat it.
1 – Penis is larger, but not hard.
2 – Penis is hard, but not hard enough for penetration.
3 – Penis is hard enough for penetration, but not completely hard.
4 – Penis is completely hard and fully rigid.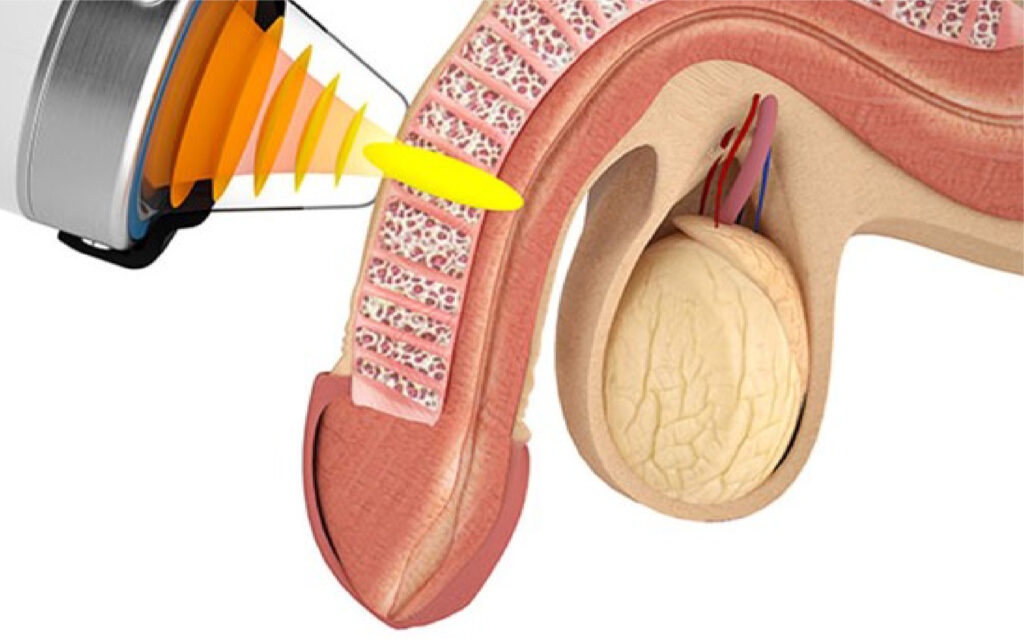 The ED Shock Therapy utilises low intensity shockwaves to improve the inflow of blood into the penis.
Treatment sessions are spaced to complete 6 sessions within 3 weeks.
To get the optimal results, we combine the use of oral medications together with the ED Shock Therapy.
Over 80% of patients will see an improvement to at least EHS 3.
If you are suffering from erectile dysfunction, speak to your doctor about it to treat it today. No man has to live to battle ED alone. It is also important for your doctor to assess whether premature ejaculation is also present as treatment protocol may differ.
Medications (e.g Cialis, Viagra, Dapoxetine) should also be considered for further potentiation of results. Side effects include muscle ache, backache, indigestion, headaches and congestion of the nose.